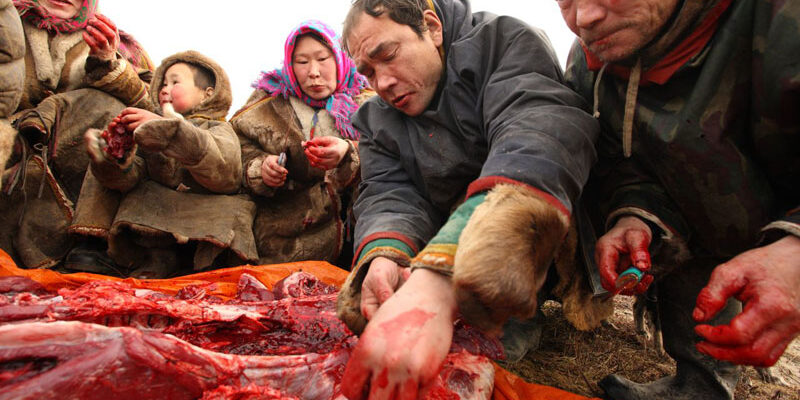 Alexandr Romanov comes from the Russian city of Tyumen. A geologist by proffesion, he combines his travels to the Sibirean tundra with his passion for photography
Romanovs work is mainly from the Taz and Yamal peninsulas, where he has followed the indigenous peoples of the region – the Nenets – and their relation to the amazing and severe nature and harsh climate of Yamal.
His work has earned him a lot of prizes in international exhibitions and contests, and Romanov was the over all winner of the 1st Lofoten Exhibition at Reine during LIFF 2014. He will exhibit his work at Galleri Lille Kabelvåg during LIFF 2015.