9 – 12 March 2017
Kabelvåg – Skrova
Thursday
19:00 – Galleri Lille Kabelvåg
Opening of exhibitions:
COREY ARNOLD (US)
LOULOU D'AKI (SWE)
20:30 – Arbeidern, Kabelvåg
Official opening of LIFF2017
Film screening
Friday
17:00 – Arbeidern, Kabelvåg open
18:00 – Artist talks
MARIUS NYHEIM KRISTOFFERSEN (NO)
MARIE HALD (DK)
BØRGE OUSLAND (NO)
Saturday
17:00 – Arbeidern, Kabelvåg open
18:00 – Artist talks
HÅVARD BJELLAND (NO)
LOULOU D'AKI (SWE)
COREY ARNOLD (US)
Sunday
10:00 – Ferry from Svolvær leaves for Skrova
10:45 – Skrova, SOPS – Skrova Outdoor Photo Spot
Opening of exhibition: HEIDI WEXELSEN GOKSØYR (NO)
Walk around the island for all SOPS exhibitions
Gathering at the local community house where there will be served coffee and cakes
13:45/ – Ferry from Skrova for Svolvær
16:00
Free events
thursday, sunday and exhibitions
One day pass
friday / saturday
Festival pass
entrance to all events
A ticket will give you entrance to the artist talks at Arbeidern in Kabelvåg. These will be available for sale at the entrance.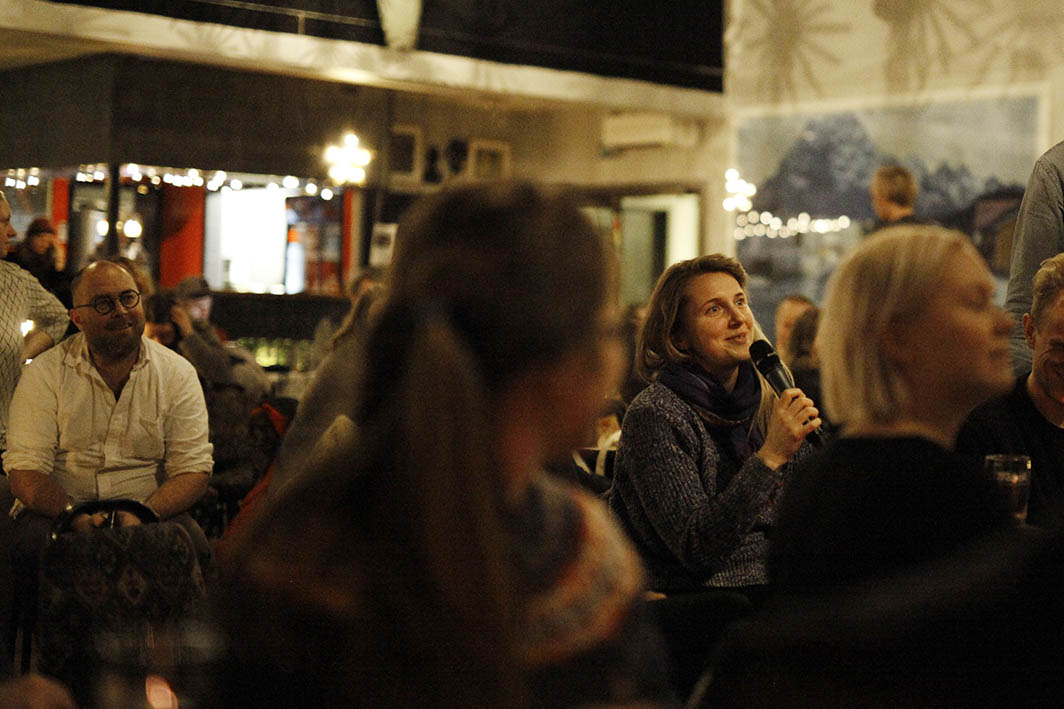 2017 will be the fifth year with Lofoten International Photo Festival.
Lofoten International Photo Festival has, since the beginning in 2013, been an exciting arena for photographers, both local and international, and an engaging audience.
The festival is put to the time of the year when Lofoten shows its most lively side. The daylight has fully returned, the snow is stabile and the famous fishing season is at its peak.
Each year we bring together a wide range of storytellers from near and distant corners of the world and we are convinced that both our visiting guests and locals benefit from this meeting.
Our programme consists of artist talks, screenings, exhibitions and workshops.
travelling to the festival
To the Lofoten Islands, you can travel to in several ways
Hurtigruten
Arrives at Svolvær on both the northbound and southbound each day.
Speed boat
Daily departures; Bodø – Skrova – Svolvær
Fly
–Widerøe flies to Svolvær Airport, 12 km from Kabelvåg
–SAS and Norwegian land at Harstad Narvik airport Evenes, three hours by bus from Kabelvåg.
By car
If you are driving from the North, there will be no need for ferries Driving from the South, you can use the car ferry from Bodø to Moskenes, or the ferry from Bognes to Lødingen and drive E 10 to Lofoten. See THN for ferries.
Welcome to 177nordland. com
Here you can find bus schedules for Nordland county. You can also call 177. If you are outside the Nordland, call 75 77 24 10.
images from earlier festivals