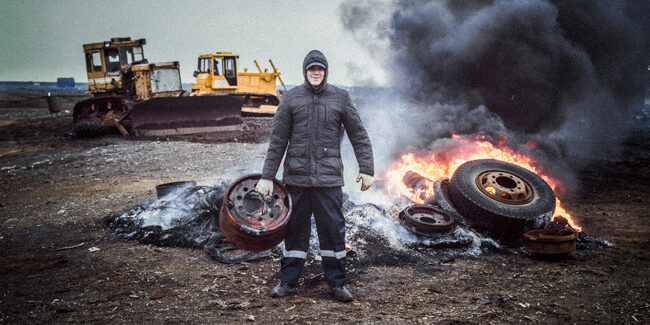 Dmitry Kostyukov (b. 1983, Russia) has covered current events and in-depth stories in Russia, Ukraine, the Caucasus and Central Asia, including the conflict in South Ossetia in 2008 and the war in Afghanistan.
Prior to going freelance in 2011, he worked as a staff photographer at Kommersant daily newspaper (2005-2007) and at Agence France-Presse (2008-2011).
He was a finalist at the Sony World Photography Awards (2011), a winner at NPPA: The best of photojournalism in 2010 and 2013 and the Magnum Foundation and IdeasTap 30 Under 30 competition. Dmitry holds a degree in Journalism from Moscow State University, where he has been a frequent lecturer since 2010.
Following his repeated coverage of the Russian space program including astronaut trainings, rocket launches and letdowns of Soyuz spacecraft, he began collaboration with the artist Zina Surova. They put together children's book "Kosmos"(published 2012, in Russia), which is a collection of both photos and drawings about the exploration of the Space.
Dmitry is a regular contributor to The New York Times, TIME magazine, Russian Reporter etc.